| | | | | | | |
| --- | --- | --- | --- | --- | --- | --- |
| | | | | | | |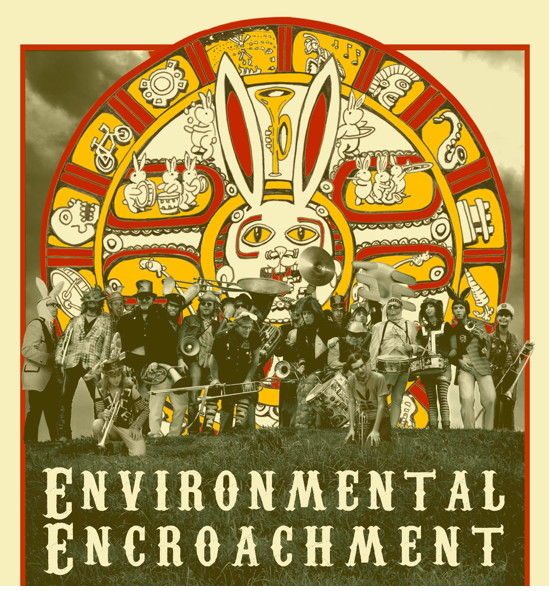 Chicago Brass Band - Environmental Encroachment
Environmental Encroachment (EE) uses a mobile brass band, costumes, performance art and theatrics to create unique entertainment environments for any event.

Research on Covid-19 and Brass Instrument Aerosols
-link to a new study from University of So. Denmark concludes that instruments are barely above background levels of aerosol.



Very Positive news for Brass and Woodwind Musicians.

Please Click below to read and download the entire .pdf,
entitled: "Measurement of aerosol from brass and woodwind instruments
(playing 5 minutes in distances from 0.5 to 4 meter)"

LINK: http:www.encroach.net/covid_19_brass_woodwind_university_research_study_2020.html

SPOILER: (good stuff)
"Conclusion (from original .pdf)
The emission of aerosol measured from brass and wood wind instruments was very low, and almost at the same level as background concentrations. Other experiments have shown very little airflow and very small aerosol concentrations at short distances from brass and woodwind instruments. Based on the actual measurements and the other studies mentioned 1 meter distance playing brass and woodwind instruments seems to be safe with respect to the risk of spreading aerosol from the instruments. This assumes that musician blow towards the back of fellow musicians."
Upcoming Events (mostly in flux): (updated September 16, 2021)
Please Check EE's Facebook page for more details.

Friday, September 24, 2021
Vaudeville After-Party: Renegade Show (ie Variety Show) at THE FARM

Facebook event link:
https://www.facebook.com/events/774523293507782
Doors at 8pm for some awesome circus side-shows.
EE's set is at 9pm.

"


********

What's a RENEGADE show, you may ask? It's a party wrapped around a performance, a shenanigans heavy shindig, and a not-to-be-missed one-night-and-one-night-only event! Local Chicago circus performers join the cast of "Goodnight, Absalom!" (

https://www.foxandbeggar.com/absalom

) on our mobile pop-up vaudeville stage to bring YOU their wildest, weirdest and wonderfullest all performed to live music!"
Saturday, September 25, 2021
EE performs at the Andersonville Homecoming
Two daytime sets.

Our sets are at 2pm and 5pm on the RASCHER DJ stage.

"The Andersonville Chamber of Commerce in partnership with Rattleback Records and Quiet Pterodactyl is thrilled to be bringing Andersonville Homecoming, a three-night, two-day outdoor festival to the neighborhood. The event, produced by Star Events, will feature live entertainment, local artisans and merchants, food and drink vendors, free kids' activities and more! The end-of-summer celebration will be held Friday, September 24 through Sunday, September 26, 2021 on Clark between Catalpa and Summerdale."

Facebook Event Link:
https://www.facebook.com/events/811820429533260/

Saturday, October 2nd
Octoberfest at Metropolitan Brewing

Metropolitan Brewing: 3057 North Rockwell, Chicago
Facebook Event Link: https://www.facebook.com/events/189725706562157

"Grab your lederhosen! On Saturday, October 2, from 11 am to 10 pm, Metropolitan Brewing will bring the centuries-old German celebration of Oktoberfest to their brewery and tap room! Metropolitan Brewing and Chicago Brewseum are teaming up to bring you Metroberfest 2021. A day of food, festivities, and above all – delicious German-style lagers. Don't worry if you don't have lederhosen – we will have lederhosen styled t-shirts for sale!
You will be able to wander freely throughout the brewery, tap room and patio as you drink all your favorite brews, pouring in both the tap room and the brewery, along with some specialty beers including: Basic Burner Pumpkin Spice Lager, and a firkin each of Stromhaus Helles dry-hopped with Chicago-grown Nugget hops, and Krankshaft Kölsch w/strawberries and basil.

No purchase is necessary to join the fun, but you will want to get a commemorative Metroberfest 2021 stein. The stein comes in two sizes: a .5-liter stein for $15 and a 1-liter stein for $35, and each stein purchase includes one fill-up of delicious lager beer. Three dollars from each stein purchase will be donated to the Chicago Brewseum. Perfect for you and your friends to host your own stein-hoisting contest.

Dance to music from Environmental Encroachment and DJs Alexi Front (Scorched Tundra), Jill Hopkins (Vocalo, The Opus), and Grant McKee (Bucket O' Blood). Food from Arigato Market, DMen, and Sausagefest will be available for purchase. Or play your favorite Oktoberfest games such as stein hoisting, hammer-nails-into-a-stump, life-sized Jenga, and bags.

Pre-buy your stein online at https://bit.ly/2VvKeE0, or drop by the tap room anytime leading up to and including the day of the event."

Saturday, October 23
EE at City of Chicago's Halloween Drive-through event

More info soon.......

Latest Recording: uploaded June, 2021:
Link to EE's "Downtown Skunk" Album
www.ee.hearnow.com

--------------
FOR IMMEDIATE RELEASE:
Environmental Encroachment, a Chicago funk marching band, 

adopts Enkesha the Elephant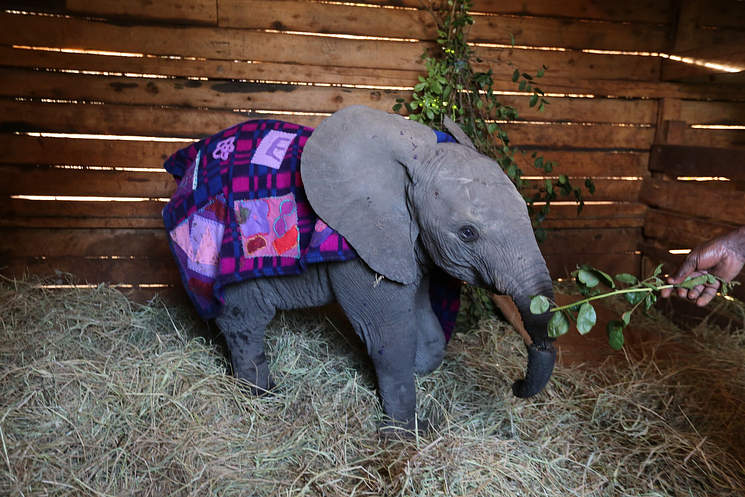 Chicago, IL - November 18 2019 – Environmental Encroachment, or EE, a funk/ punk marching band has has ADOPTED AN ELEPHANT through the Sheldrick Wildlife Trust of Nairobi Kenya. ENKESHA, an adolescent female, had her trunk almost severed in a poacher's snare, resulting in emergency surgery. Since then, Enkesha is en route to a spectacular recovery.

Environmental Encroachment's goals include improving humanity (and now elephants!) through music, play, and involvement. EE was hosted by Didi and Chris McDonald, of Somerville, Massachusetts, while on tour. Their kindness and love of elephants inspired a financial gift from EE, in the name of Didi McDonald, to the foundation.

EE plans to continue and foster this relationship, and has written a song, "Triumphant Elephant", and are composing an "Adopt and Elephant" Suite of Music and Videos. EE has been PROMOTING ECO-AWARENESS and is honored to include preservation of these majestic beings. Songs will be sent to Enkesha and her guardians in hopes to eventually have a meet-up (and JAM) with EE and Enkesha and friends.

From EE to Didi: "We found this funky little lady and we couldn't pass her up. We already started writing a new song in your and her honor."

From Didi to EE: "Enkesha is one of my favorites. She is such a fighter!"

From the Sheldrick Wildlife Trust: "Thank you for playing your part in supporting our Orphans' Project, so that Enkesha can have the care, love and support needed to heal and grow, while securing a protected home in which to roam."

Click here to download PRESS RELEASE in .pdf format

Link to Promotional 30 second VIDEO

From Windy City Smoke-out, 2019
1. YouTube Link: Song: Tootie Ma

Links to EE's MUSIC
Link to Downloads thru Band Camp
or
Link to physical disc purchases thru CDBaby
99 cents a song.
Support Don Rupert.
--------------------------------
"Ya'll are Funky!" Bootsy Collins
"I know they have a great version of Amazing Grace" Joan Baez
"EE, veterans of street action and indomitable spirits" Mark Messing
"You make me want to dance with my six year-old." Alex
"Inimitable." Hungry March Band
"EE has a storied NYC underground history" geminiandscorpio.com
-------------------------------------------------------------------------------------------
Environmental Encroachment (EE)
Copyright ©1996-2020
CONTACT: encroach((at))mindspring(((dot)))com