2002 Puppetry at Chicago Folk and Roots Fest

Saturday and Sunday, July 13-14, 2002
Chicago Folk and Roots Festival

PAGE 2 dedicated to puppet show.

The entire festival has many aspects, including the kids tent, the main stage, the workshop tents, the vendors, and more. Check out the festival's dedicated page at the Old Town School of Folk Music's web site:
www.oldtownschool.org/events/folkroots2002.html
(they've got a picture of our march from last year)

Photos courtesy of:

Alcyce Henson photography

SaverioTruglia.com

Raul from OTS

Eric from 8-Ball films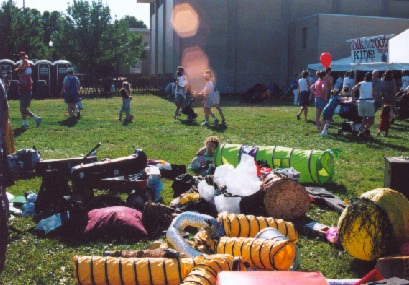 The Aftermath of the show, always a huge pile, is it a puppet show, or some sort of underground engineering group?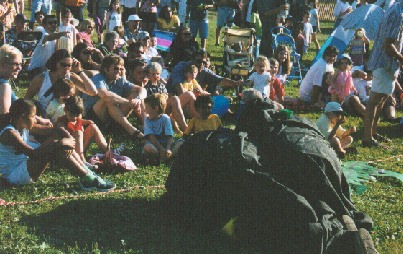 The Blob makes yet another appearance, coming dangerously close to the masses.
The "Dirty Urban Bird" gets caught while dancing in a pesky glue trap. The gnomes of course save him.
Snotgurgle the troll - larger than life.
Snotgurgle falls to the spells of the fire twirling gnomes.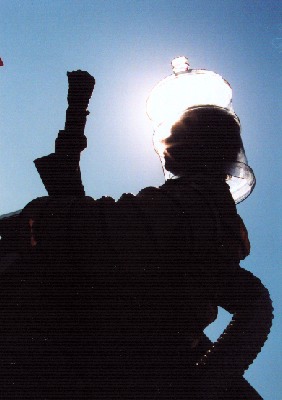 "The shot", Umbillicon and gnome outerspace maintenance costume.
Copyright ©1996-2003 Environmental Encroachment (EE)
Site Design by nanoSmith.net