Spectacle Party for Ten by Ten Magazine, 2003
Thursday February 27th - 2003
Release party for Ten by Ten Magazine - the Spectacle Issue (with EE Feature)
@ Open-End Art - 2000 West Fulton Street (Fulton and Damen)

"Featuring the soulful sounds of the OFays (né e pealy sweets)! Witness the hazardous hijinks of Incomparable Bowling Machos, Los Diablos Gaupos. See transcontinental Asian Vamp's NIPPORN showcase achievements without parallel. Revel in the tribal fanfare of Environmental Encroachment! Plus, shocking suprised guests sure to soak you with excitement. JUST ADDED, Bobby Conn!".
A definite night of SPECTACLE!
For our "tribal fanfare", EE will bring our "Los Radioactive Muchachos" skits, complete with Salsa dance lessons from Renee, and other "spectacle-related" treats.
21 or older. $10, or $12 with new issue

We have some hi-jacked photos for you below from nipporn and los gaupos, they don't mind
graphic by Don Gus

there are lots and lots of photos also on the Gaupos site!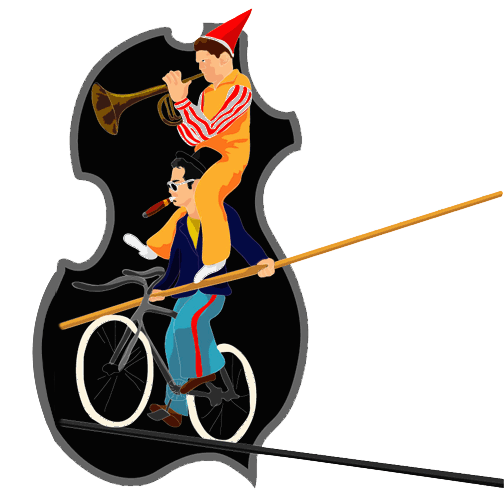 miguelito bembe, from the los diablos guapos site
www.entertheguapo.com
| | |
| --- | --- |
| | Renee doing the serious salsa. |
| | |
| --- | --- |
| | photo of mr. big-head from the nipporn.org site. |
Copyright ©1996-2003 Environmental Encroachment (EE)
Site Design by nanoSmith.net