UnderShorts Film Festival
EE Marching Band and Caterpillar
July 26, 2003
Saturday, July 26

The UnderShorts Film Festival at the Congress Theater!
2135 N. Milwaukee Ave
www.undershortsfilmfest.com

Photographs courtesy of www.SaverioTruglia.com.


see the exit bay of doors at the lower right and left: this place is GIGANTIC!
The Official UnderShorts Web Site
http://www.undershortsfilmfest.com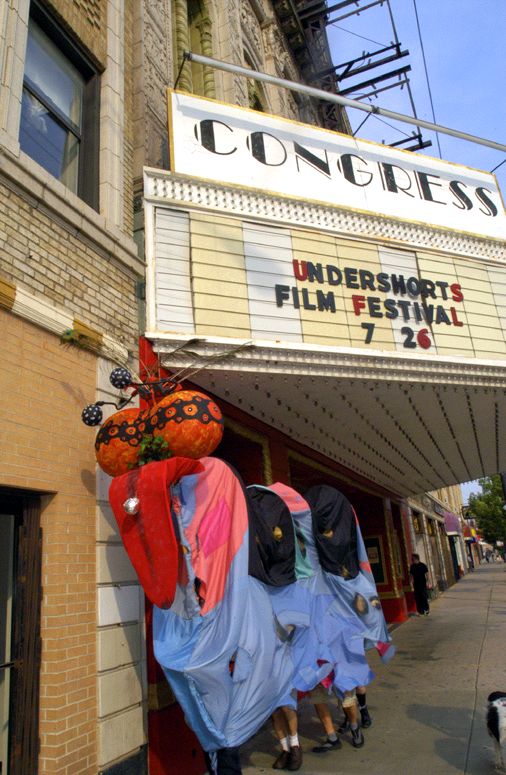 Live at the Congress Theater! The UnderShorts Film Festival! The Caterpillar invades the street fair on Rockwell.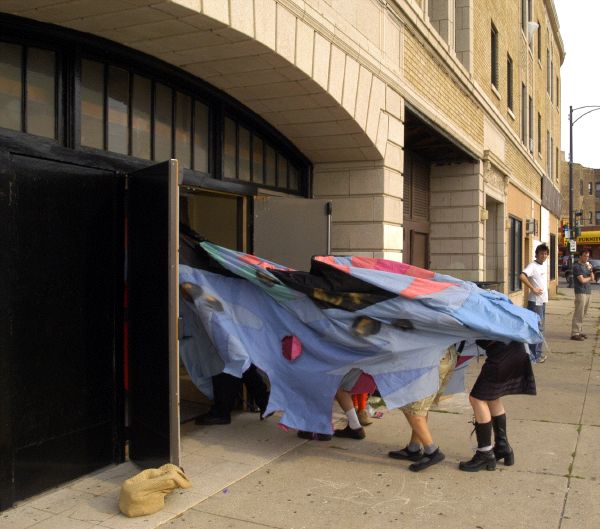 Caterpillar going in for a drink.
Watch out for that tongue piercing!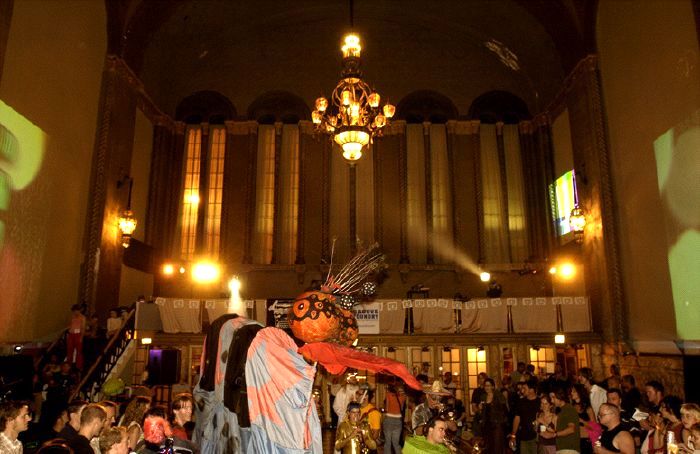 The Lobby is rockin with the full marching band and caterpillar costume/puppet.
The probiscus can sense the popcorn nearby.
What song are we doing again? Trombonists and tuba players reside inside, making some great sounds.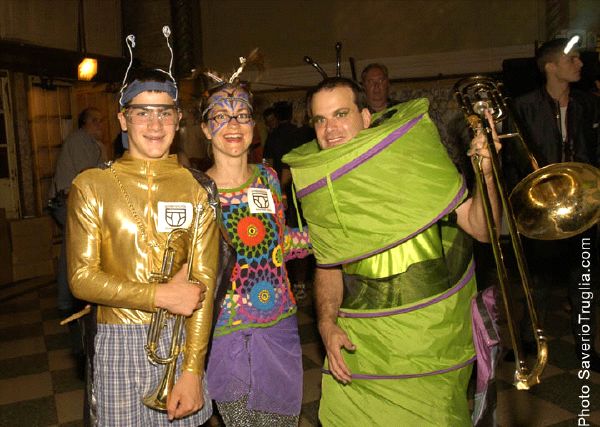 The Lortie Family portrait. How Cool!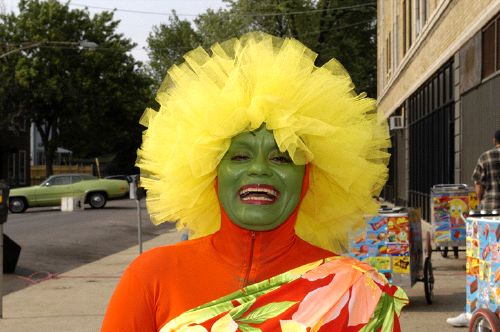 Renee as a flower.
Copyright ©1996-2003 Environmental Encroachment (EE)
Site Design by nanoSmith.net