Chicago Peace Fest
Chicago, IL, June 29, 2008
We first marched in the Chicago Pride Parade, then showed up to our Chicago Peace Fest gig on crazy multi-person bicycles, pedi cabs, and bike trailers. It was raining slightly and started to get kind of low energy and muddy.
EE showed up! and folks responded and danced!
photos soon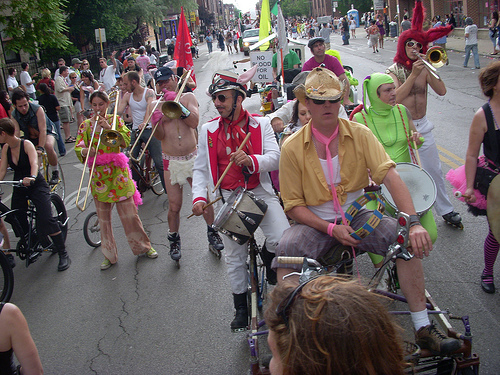 More photos on flickr and more to come here.
Environmental Encroachment (EE)
Copyright ©1996-2008
2137 West Chicago, APT CH, Chicago IL, 60622