Chicago Pride Parade
Chicago, IL, June 29, 2008
Photos courtesy of Rob Solar, more to come.
EE rode in Pride this year with two fun bike gangs, The Rat Patrol, and Hells' Satans. The parade was enormous, we didn't get going til three I think, which gave us lots of time to play, roller blade around, soak up sun, and ride around on crazy bikes too.
Rob Solarcoaster is owner of the Sex-i-cycle, a six person bike, pictured below, with drummers and riders from EE for the ride. EE also occupied Oliver's pedi-cab, as well as a Giant Bike trailer from Greg, everyone has seen at all the rides.
Thanks to everyone who helped make this happen!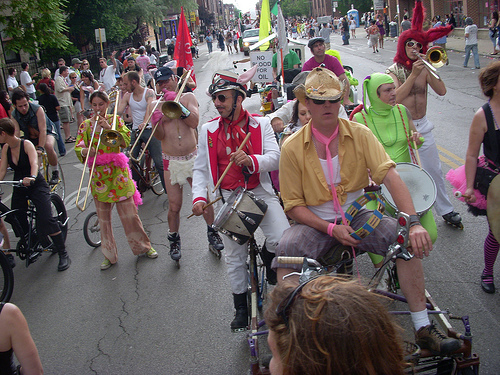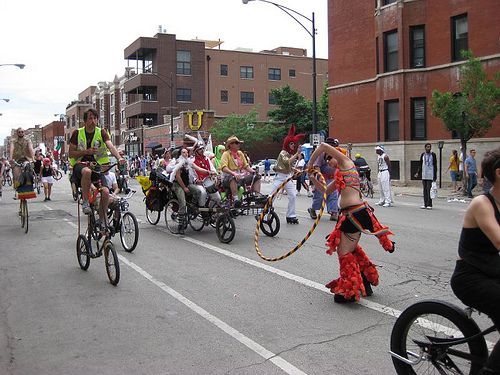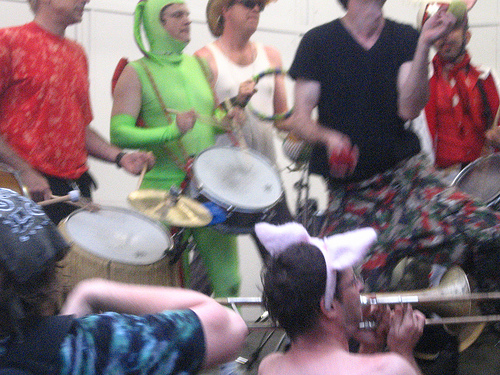 More photos on flickr and more to come here.
Environmental Encroachment (EE)
Copyright ©1996-2008
2137 West Chicago, APT CH, Chicago IL, 60622