Lotus World Music Fest, 2009
EE led a rained-out parade
and closed out the fest with a rockin stage show
September 26, 2009
photos courtesy of Indiana Student Paper
Video at bottom as well.............
Caving shots coming soon!
http://chicagoartparade.com/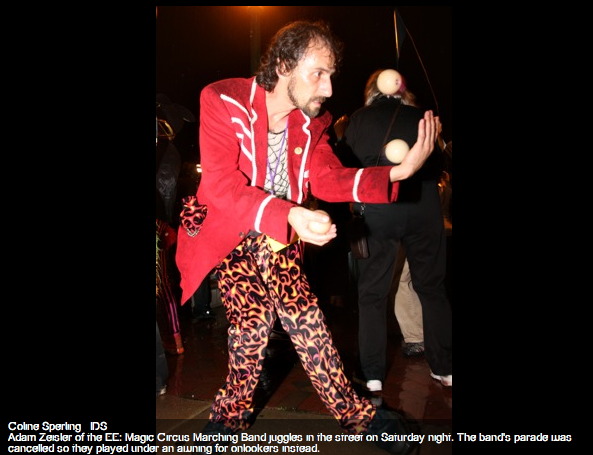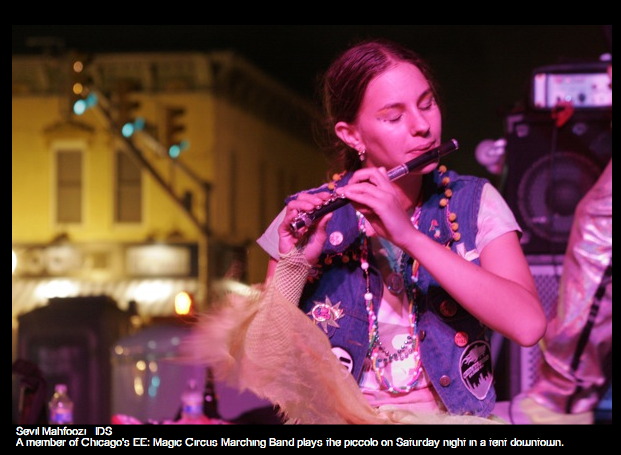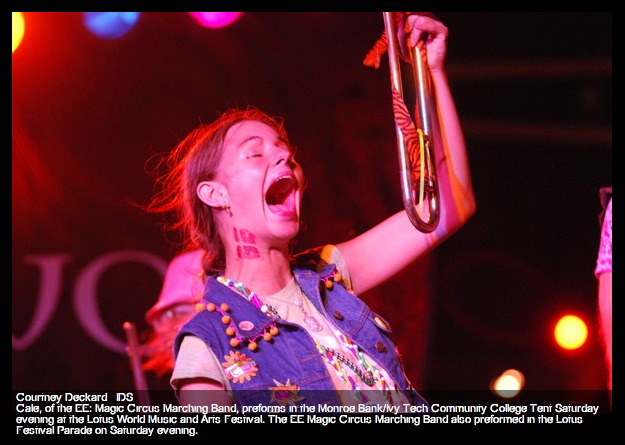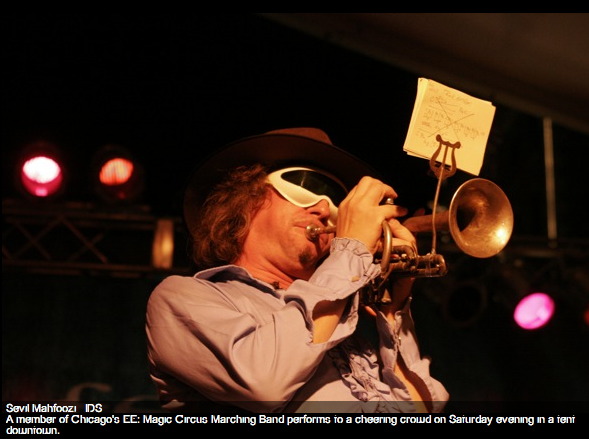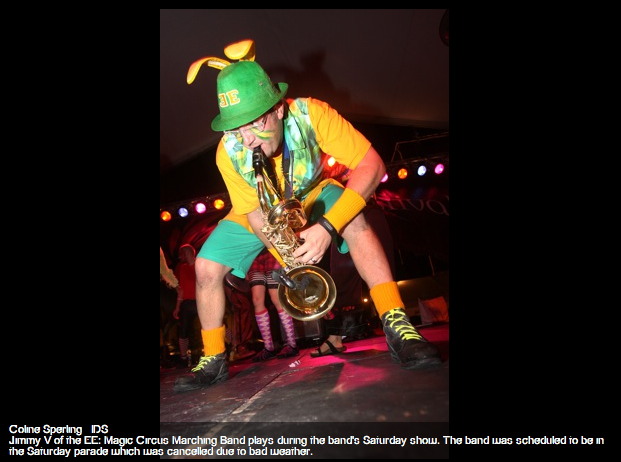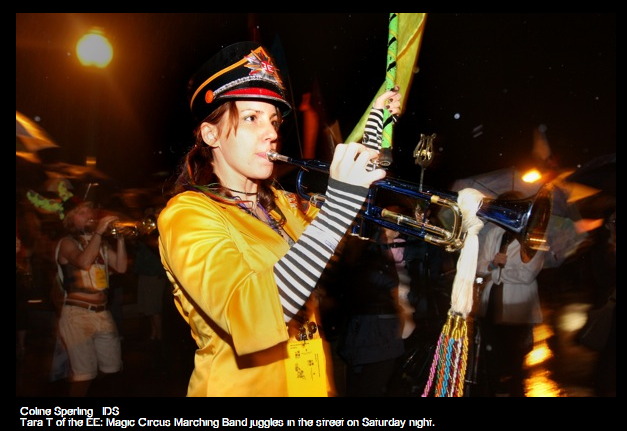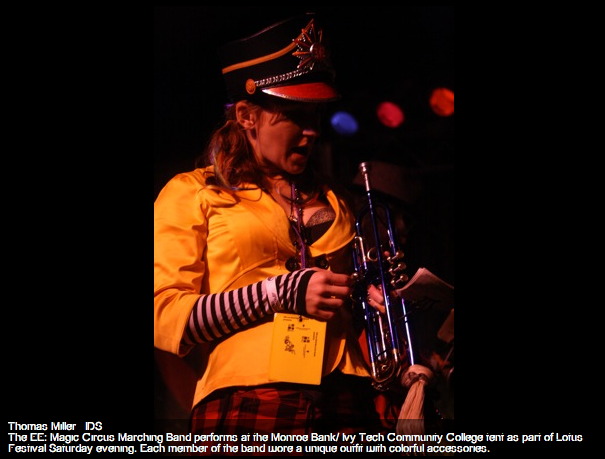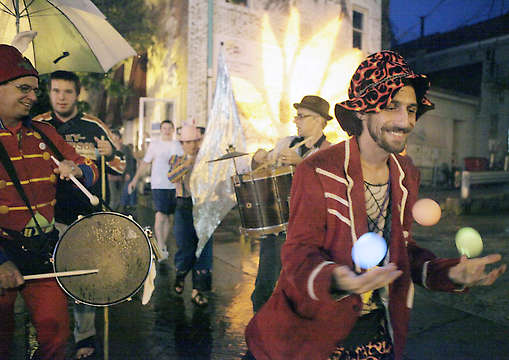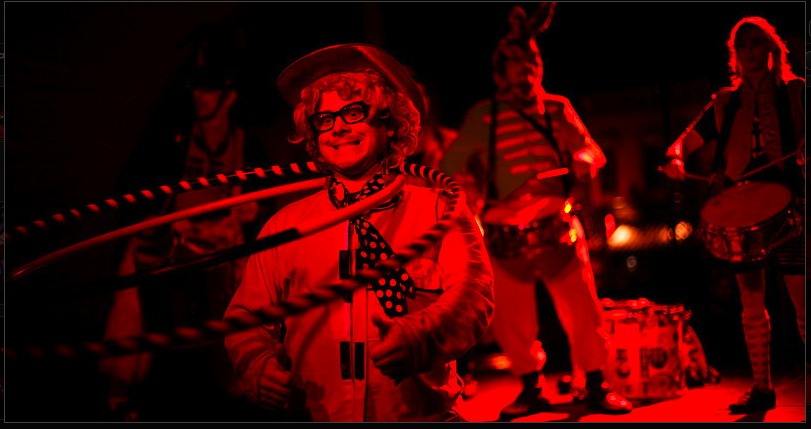 Jimmy Vonesh gettin down!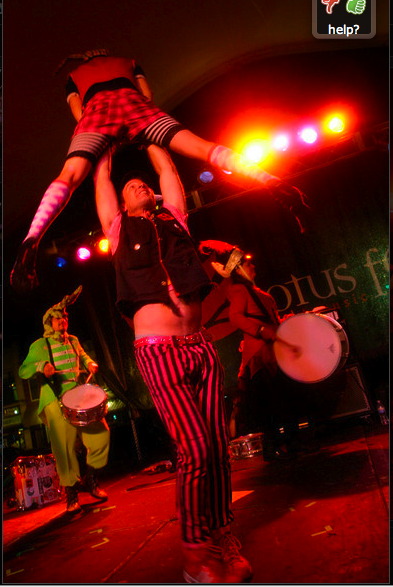 gettin up!

the three flutes of EE!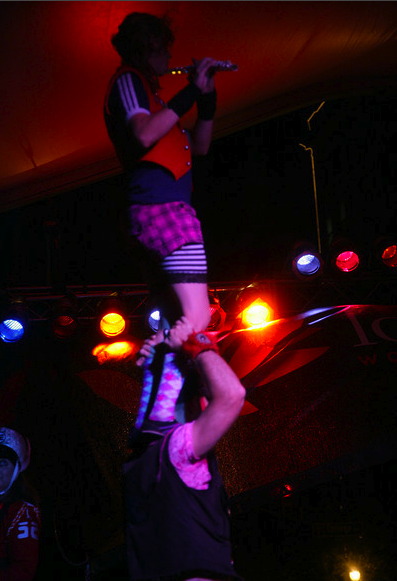 two-high acrobatic flute playing!
Photos courtesy of Fair Use Act and
http://www.idsnews.com/news/multimedia/multimedia_file.aspx?file_id=26619
Environmental Encroachment (EE)
Copyright ©1996-2009
907 N. Washtenaw - Chicago IL 60622