Chiditarod 2010
Chicago shopping cart race
EE Magic Circus Band performs!
March 5, 2010
Chiditarod is an event in Chicago, featuring teams of costumed racers, pushing their shopping carts to fill them with food, complete the check points and race, and have fun! This year marks Chiditarod's 5th year, and also the 5th year that EE Magic Circus Marching Band has been the 'house' band for the send-off, and also the after-party. You'll get the idea from this video:
From Chiditarod.org:
" Chiditarod V salutes all who helped make Chiditarod 2010 truly, totally, off the hook EPIC. This crazy race just gets more and more legendary. Thank you. Thank you... thank you for choosing to live adventurously, artistically, and with good humor... all while fighting a common foe: Hunger in Chicago."
A few memorable quotes:
"Radtacular"
"It will be a day long remembered"
"Good heavens, was it EPIC! It ran so smoothly, I can't believe there were 120 teams. Really liked having different routes for different teams, it never got too crowded at any of the bars. And we loved karaoke."
"So much carrion this year... weird."
photos courtesy of Philomanjaro and others: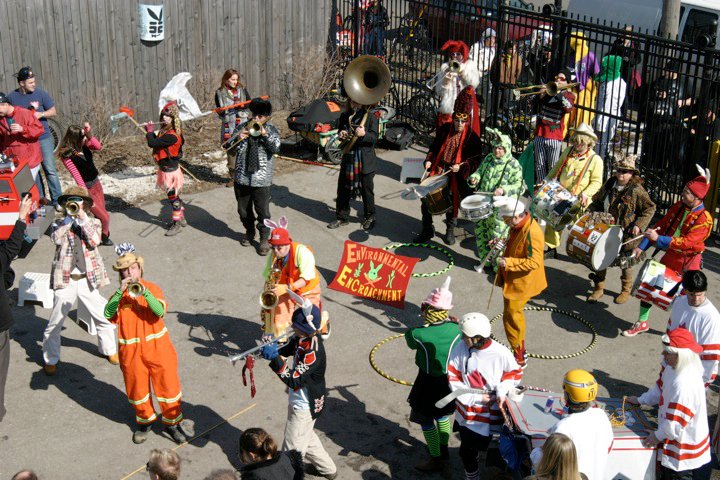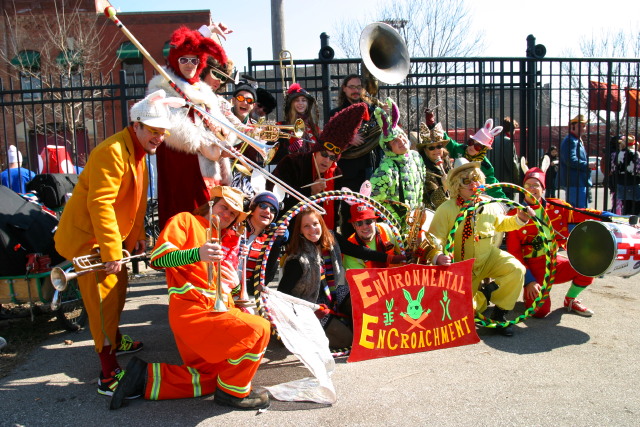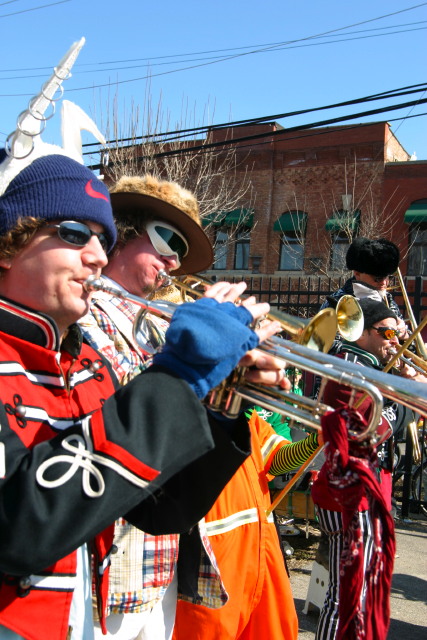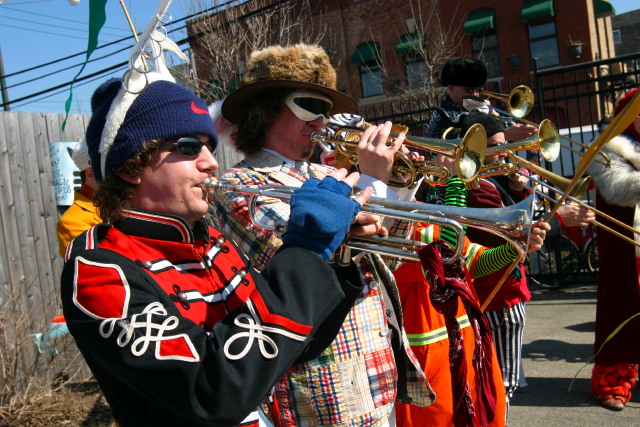 more photos will be added to this page.
Environmental Encroachment (EE)
Copyright ©1996-2010
2137 West Chicago, APT CH, Chicago IL, 60622