Renegade Craft Festival
Wicker Park, Chicago
September 12, 2010
Photographs of EE Marching Band, entertaining on the streets.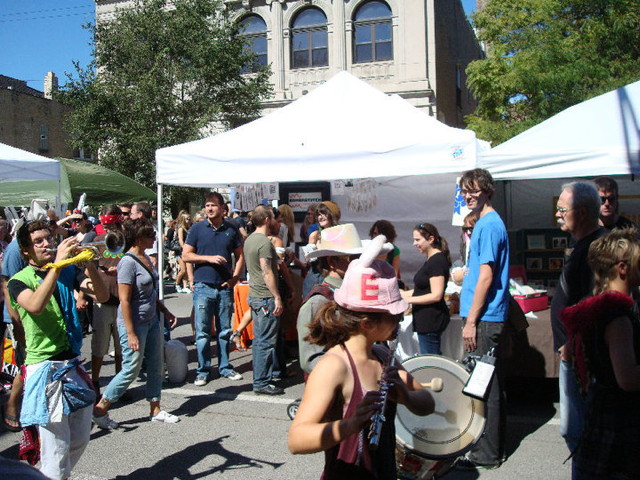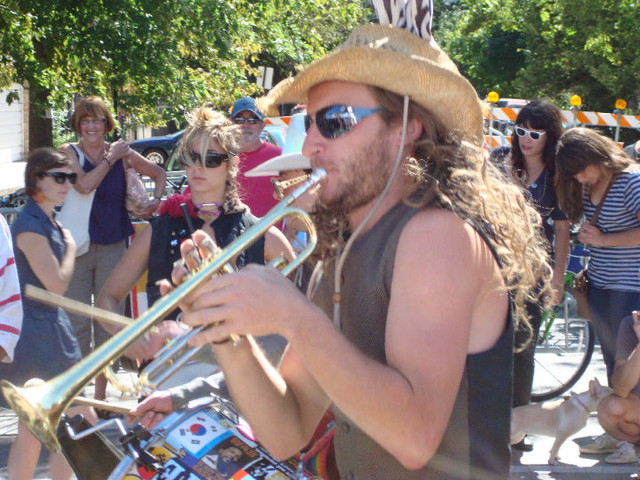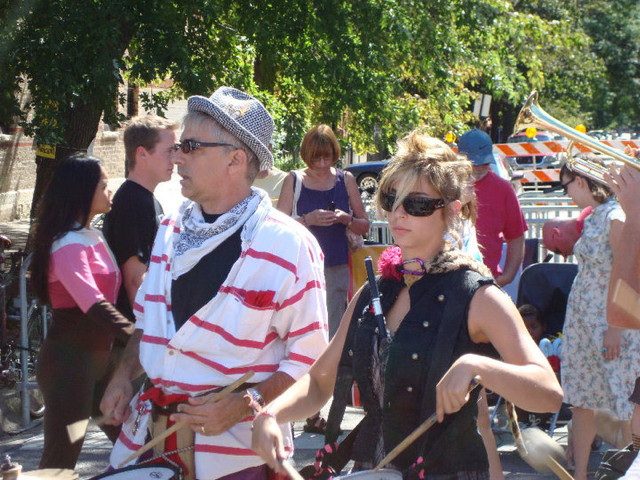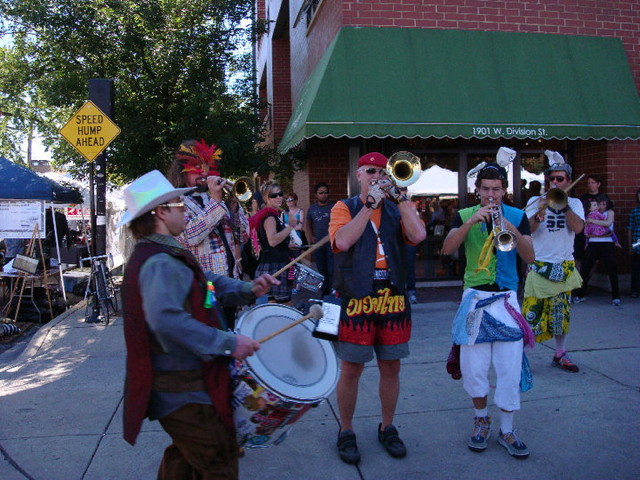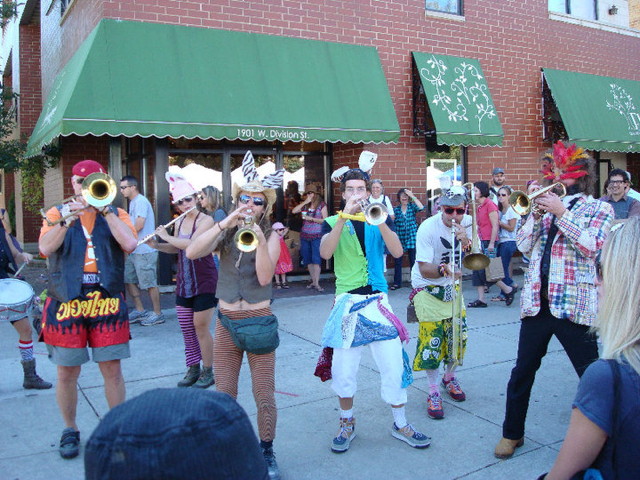 Sunday, September 12
RENEGADE CRAFT FAIR
EE performs at 1 PM.
more info: www.renegadecraft.com
Over 300 of today's finest indie-craft talents will be setting up shop at The 8th Annual Renegade Craft Fair in Chicago, where our FREE TO ATTEND craft, art, design and DIY spectacular was born and raised! On September 11 + 12, 2010, from 11am – 7pm, all of Division Street between Damen and Paulina will be chock full of incredible handmade goods made by craftspeople from all over the nation!
The Flat Iron Building is the cornerstone of Wicker Park, and we will be doing some street busking at some point.
Environmental Encroachment (EE)
Copyright ©1996-2010
2137 West Chicago, APT CH, Chicago IL, 60622