Honk Fest West
EE @ honkfestwest
With street bands from all over the U.S.
Seattle, WA, May 11-13, 2011
----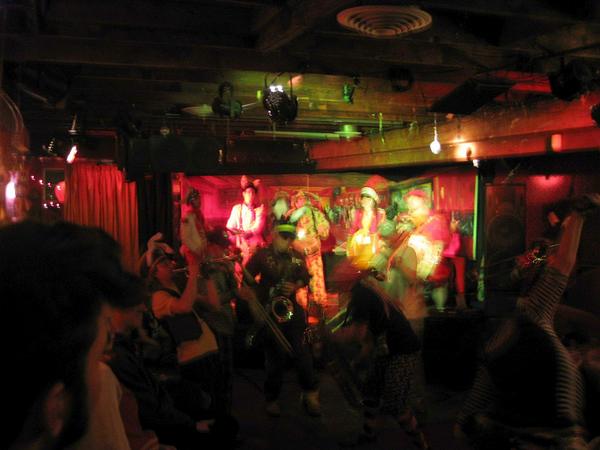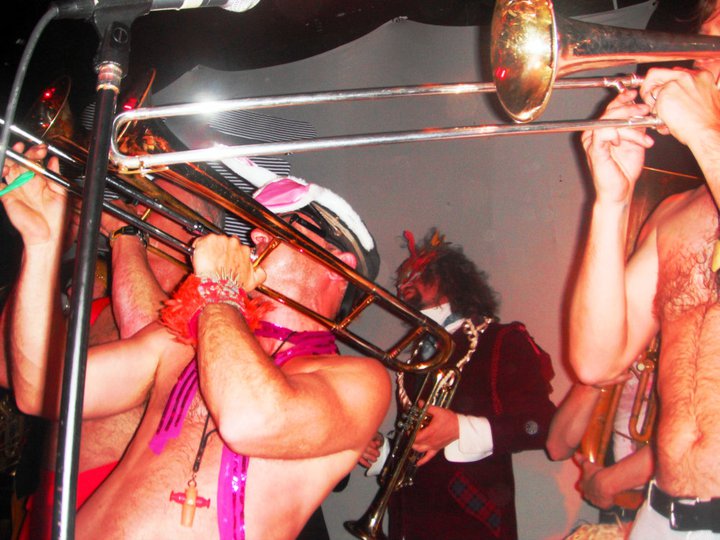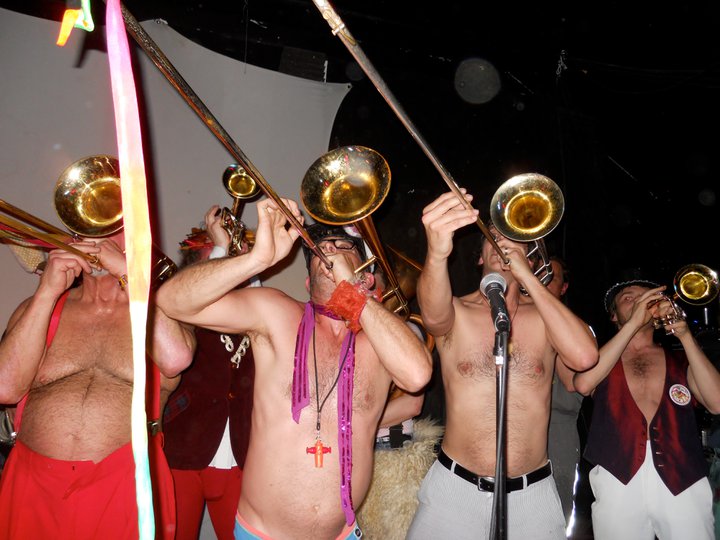 Friday-Sunday, May 13-15th, 2011
HONK West: Seattle
www.honkfestwest.com for more info
all ages, all free!
+Friday, May 13: HONK in Georgetown:
7 PM: EE will play in the Underpass
12th Ave S under Freeway
10 PM: EE will be performing at
THE MIX
6006 12th Ave S
+Saturday, May 14:
noon to 7 PM
Bands perform at GASWORKS PARK

8 PM to 2 AM
HALE'S PALLADIUM
4301 Leary Way Northwest
Seattle, WA 98107
(206) 706-1544
Tickets $10, doors open at 8 PM:
Bucharest Drinking Team
Movitas
Artesian Rumble
Bolting Brassicas
One Love
Enivronmental Encroachment
Titanium Sporkestra
+Sunday, May 15:
2 - 3 PM
Experience Music Project
Sky Church
All Bands:
Artesian Rumble
BeatCrunchers
Bolting Brassicas Marching Band
Bucharest Drinking Team
Environmental Encroachment
Garfield Drumline
Movitas
Nu Klezmer Army
One Love
Orkestar Zirkonium
Samba Ja
The Carnival Band
Titanium Sporkestra
Tubaluba
Vamola
----
EE on a major tour over 2000 miles away.....

DESCRIPTION: Honk!Fest West returns to Seattle this year April 9 -11. Honk!Fest West, the northwest counterpart to the 3 day brass band festival founded in Somerville, MA, is a celebration of the music of street bands from around the world. This year over 15 bands from around the continent will join in the festivities.
A full list of bands, line-up and venue information can be found at www.honkfestwest.com
---
Environmental Encroachment (EE)
Copyright ©1996-2009
2137 West Chicago, APT CH, Chicago IL, 60622