Costumed Independant Movie Stills from EE
EE's Michigan Tour and Movie
Page 2 of 2
a tale of four travellers, coming to a remote land, and facing a dragon!
*This is "The Sand Battle" Page
If you have not seen the first page of black and white "storyboard" stills, and SHADOWS, ooooohhh

Please click on an Image for the enlarged version. Our storyboard finds two travellers, pitted against one another for something really stupid, like the last smore. They've got the dragon to worry about.
Photographs by Christian White.

Deron Cavaletti and Mike Smith are the actors for this sequence.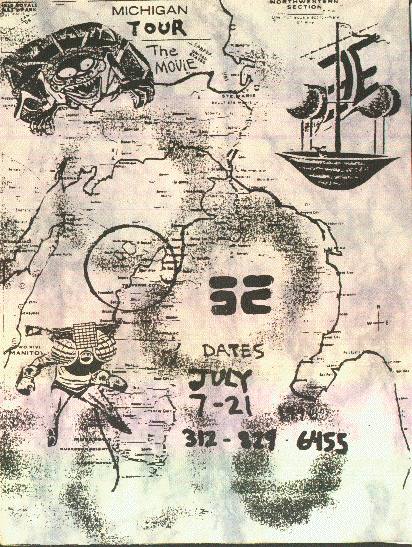 If you want, you can write me for the end of the story. There's a swamp monster scene, and also a Dragon.
We have currently transfered important super-8 footage for future release and completion of this story.
Copyright ©1996-2003 Environmental Encroachment (EE)
Site Design by nanoSmith.net